Lake Country Garden Show Photos 2000
"Flights of Fancy"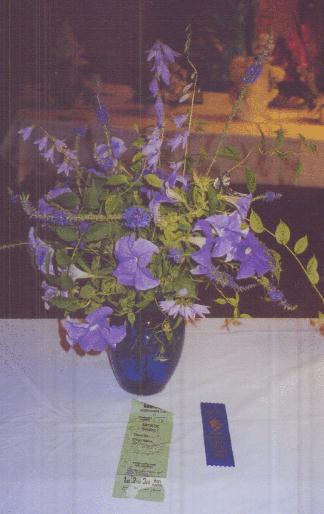 The 1st place winner of the Artistic Exhibits Class 1 - Bluejay: Cool Colors.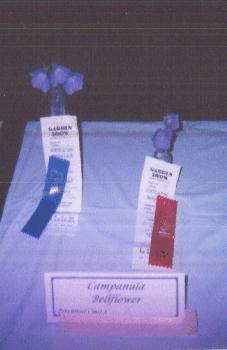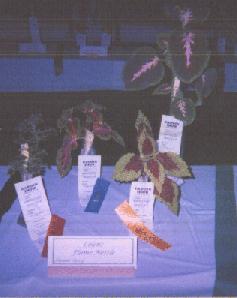 1st and 2nd place winners of Division H Class 5-Campanula
and
1st and 2nd place as well as Honorable Mention winners of Division G Class 4-Coleus.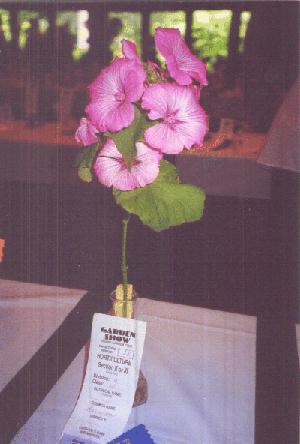 The first place winners for submissions of Lavatera and Achillea (Yarrow)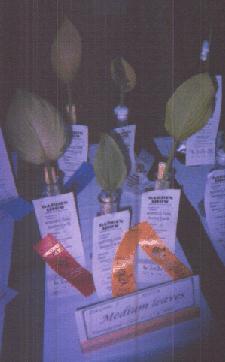 Hostas are a large part of this flower show each year. The Flower Show Committee opted to divide the Hosta leaves in to additional categories by color due to the many entries. Also judged are the scapes (flower stalks) of the Hosta.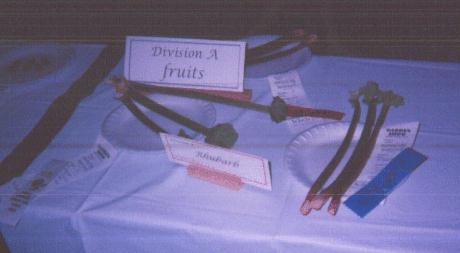 Fruits are judged also. Some other entries included blueberries, strawberries,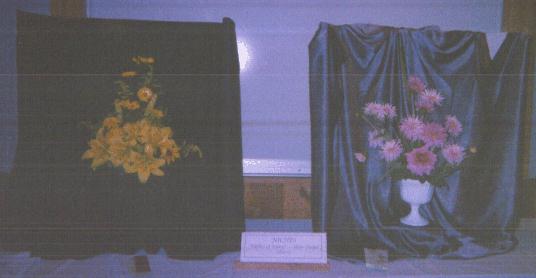 This category is for niches. Niches can come in many different colors and styles.

This website is provided by:

111902